By Vanessa Okwara
Smart casuals are outfits you can wear and look presentable at any event. If you don't want to look serious at that meeting, then you can wear a smart casual outfit. They give you a polished and relaxed look. Make sure you combine pieces that would make you look simple and elegant.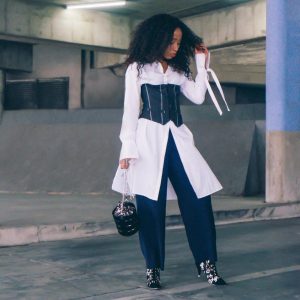 It is so hard to keep up with corporate attires sometimes! Most times, you feel the need to drop that jacket and go for a T-shirt. Other times, you just want to wear a pair of jeans!
The casual queen is beautiful, confident and sexy, she radiates class in everything she does, and wears her looks perfectly.
All the same, before you go for smart casual attire, consider the occasion, the location and the guests in mind. You don't want to appear under/overdressed at any point in time.
Smart causal does not mean you should look like a slob or downright casual like walking around in flip-flops! It means you look good enough to go out for a Friday night out or visit friends and family on the weekend. You are just ditching the formal clothing for more relaxing outfits you can lounge in.
Go ahead and rock your smart casual outfits like a queen!