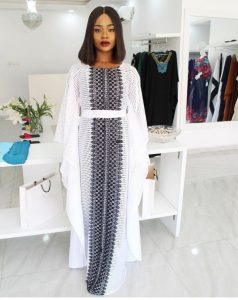 By Vanessa Okwara
Gorgeous African chiffon dresses made from finest materials is the true taste of African fashion and culture. The creation of designs in the popular Boubou and kaftan style is an African couture that has evolved over the years.
Boubou and kaftans are African fashion trends that keep evolving with every generation. The older generation used a different fabric to create their own style, such as guinea brocade and Ankara; while the younger generation has modified this style, using different types of fabrics such as chiffon, Senegalese fabrics and Indian fabrics to create unique designs with embroidery that are mouthwatering. They are usually made from the soft textured quality fabric and very comfortable to wear and at the same time trendy. They are designed in a traditional manner that often includes a top, inner slip and a head wrap in Chiffon or the fabric of the dress.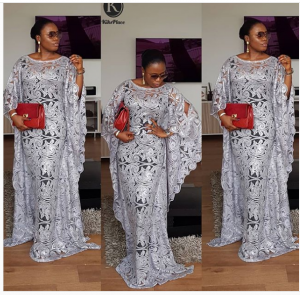 The beautiful thing about wearing kaftans and boubou is in its comfy feeling. They are made in a loose form-fitting style; helping you to hide some of those bulges around the mid riff you don't want the camera to see. They can be worn for any casual outing such as visiting a family friend, 'Thank God It's Friday' at the office, church or even attending a friend's birthday party and still come out looking classy and stylish. Invest in one today and step out looking like the sophisticated African chic that you are.