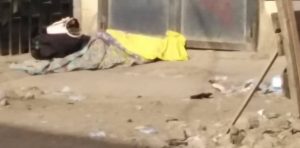 A yet-to be-identified lady on collapsed and died on Sunday at Sani Giwa Street, Sabon Gari, Kano.
The incident, which created panic in the neighborhood, has led residents of the area to start fleeing their homes.
Speaking under the condition of anonymity, a resident of the area, told CompassNG that the lady travelled to Kano from a nearby state.
He said, "She lodged in a hotel on the street and died under mysterious circumstance. We have called all the authorities and no response has come. We are moving out our families to safety, particularly our children."
As of the time of filing in this report, the remains of the dead unidentified lady were yet to be evacuated, thus generating tension build up on n the area.