By Nsan Ndoma-Neji, Calabar
Five hundred Cross River State youths have been trained by a Calabar-based enterprise development training centre called TAISSEN Shallom Holdings to assist them acquire entrepreneurial skills in various areas of business endeavours.
Managing Director/ Chief Executive Officer, MD/CEO of TAISSEN Shallom Holdings Training Centre, Engr. Mfon Essien, gave the figures yesterday in Calabar, shortly after conducting our correspondent round the demonstration farm attached to the training facility.
The former Managing Director, MD, Cross River Basin Authority, Calabar, stated that the facility has once served as a technical partner to CUSO International and also been a partner to the Federal Government, where thousands of youths graduated after acquisition of entrepreneurial skills under the Federal Government social investment programme, otherwise known as N-Power, and began their own small and medium scale enterprises, stressing that today, they own their own businesses.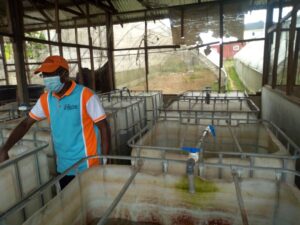 The agricultural engineer charged Nigeria's youth not to relent in going into agriculture, given the number of opportunities that exist in the agriculture sub-sector so that they can also contribute their quotas in the fight launched by the Federal Government to tackle unemployment and food insecurity challenge.
He said, "Its baffles me a lot when I see the Federal Government is importing food, when there is abundant land, do you know that hunger and starvation can become a thing of the past, if we are able to change our mentality and physique, don't you think that a lot of hidden opportunities in the agriculture sub-sector would have been exposed?"
The CEO of TAISSEN Shallom Holdings stated that with agriculture, poverty would be a thing of the past, and charged youths in the country to go into full scale agriculture to see if their financial status won't changed.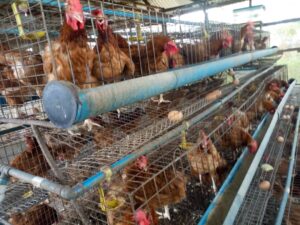 Essien averred that the training centre had in the past consulted for the World Bank, through the Agriculture Development Bank ADB, lamented how Nigerians takes delight in sitting down only to only see problems, adding that its unfortunate that the same position where Nigerians sit to see problems, foreigners who comes to Nigeria would sit in same position to see numerous opportunities.
He called on Nigerians to have change of mindset, vision and see whether they won't see opportunities for exploitation, stressing that he is aware that many Lebanese who came to Nigeria with only a briefcase in their hands some years ago have today become CEOs and MDs of their own companies.
Averring that this only happened because most genuine jobs that most Nigerians would despise, the Lebanese would get the jobs done and get the money ploughed into other businesses that yield them more money.
He added, "One of the basic needs of man is food, why should we import food, why can't we produce it, especially, now that the country no longer have money to make importation."
Essien, who is into goat rearing, poultry, fishery, and own a green house where vegetables, pepper, cucumber, green sweet potatoes, habenaro pepper hot and spicy, with special aroma are produced, said that agriculture remains one of the options in tackling unemployment.
He enumerated other activities that takes place in TAISSEN Shallom Holdings to includes: live broilers, cat fish and poultry manure, stressing that the idea to become a successful entrepreneur was conceived by him in 1973, even before he was offered admission to study Agricultural Engineering at the University of Nigeria, Nsukka.
Other activities that exist at the training centre enumerated by the CEO of TAISSEN Shallom Holdings include: financial intermediation, where money is gotten from people who have money but have no immediate need for the money, stressing that Shallom Holdings collects the money and give to people with immediate need for the money after tendering a collateral.