As part of its efforts to rein in incidences of domestic and sexual abuse against children in Lagos State, the Lagos State Universal Basic Education Board, LASUBEB, has organised a training course for Locla Government Education Authorities/School Counselors on how best to prevent sexual and domestic violence during and post-COVID-19 pandemic.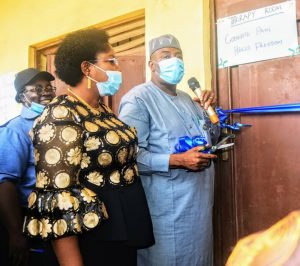 Speaking at the opening ceremony of the preventative workshop, the Executive Chairman of LASUBEB, Hon. Wahab Alawiye-King, stated that the lockdown resulting from the pandemic has increased the likelihood of children experiencing domestic and sexual violence in the society.
He said that the lockdown has made it nearly impossible for these innocent young ones to avoid their abusers, who in most cases, live with or close to them.
Alawiye-King, therefore, told the participating counselors that it is part of their duties to act as parent substitutes and confidants to these pupils.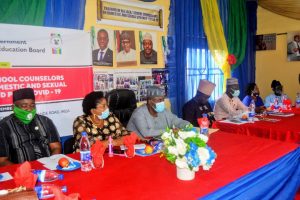 Charging them to protect the children by acting as their guardians and protectors to ensure a bright and rewarding future for Lagos State, the chairman said, "We should encourage friendly discussion and monitor behavioural changes. Our responsibility transcends just ensuring the provision of quality pedagogy."
He urged the school counselors to see the war against these scourges as a collective responsibility and an owed obligation to the children.
This was just as he also advised them to take advantage of the workshop and learn everything that would curb the prevalence of domestic and sexual violence in Lagos communities.