A new privacy policy by the popular social media platform, Whatsapp, is triggering an exodus of users to other less popular, but equally functional platforms, such as Telegram, Signal, Viber, Threema, among others.
This is just as technology experts say if this is not urgently addressed, it could lead millions of users away from WhatsApp.
The controversial new privacy policy, which comes into force from February 8, allows WhatsApp and Facebook to share user information with businesses and third-party service providers that transact on these platforms.
Recall that WhatsApp in its new 'Terms of Service,' which users are expected to agree to, says, "…as part of the Facebook companies, WhatsApp receives information from and shares information with the Facebook Companies as described in WhatsApp's privacy policy, including to provide integrations, which enable you to connect your WhatsApp experience with other Facebook company products; to ensure security, safety, and integrity across the Facebook company products; and to improve your ads and products experience across the Facebook Company products."
The policy has been generation reactions since its release days ago, from WhatsApp users in Nigeria and all over the world.
However, the reaction is coming from users who took their time to read the terms, as many users would hurriedly click 'Agree' without reading the content of the agreement.
Any Cause For Alarm?
Though WhatsApp has been collecting data from its users since its inception, the new policy is about integrating the database with Facebook, which could, on a future date, resort to targeted advertising and political campaigns based on user information.
The new policy also raises privacy concerns, as it plans to monetise the user data.
Besides the device information and location data, the platform also collects information like: messaging data, calling, status, groups (including group name, group picture, group description), payments or business feature, profile photo, whether you are online or not, among others details.
WhatsApp now wants users to share the phone number, IP address, mobile service provider, and browsing information with Facebook.
The new terms and conditions also say that if a user uses a data backup service integrated with WhatsApp, like iCloud, Google Drive, he/she will receive information such as your WhatsApp messages, the content of in-app players, your payment and transaction information, shipping details and transaction amount, if using WhatsApp Pay.
For now, the company has said it "still" does not allow third-party banner ads on their services and has no intention to introduce them, but it hinted at introducing the feature in the future, adding, "If we ever do, we will update this privacy policy." the company stated in the policy.
Other Messaging Apps
Telegram: The cloud-based messaging app offers end-to-end encryption for both messages and voice calls. Users can send up to 1.5GB of files and add up to 200,000 users in a group. It is compatible with Android, iOS, Windows, Windows NT, macOS and Linux-based operating systems.
Signal: It is available on Android and iOS. Unlike WhatsApp, the Signal Private Messenger app is also available on the iPad, and users can also download and install the Signal app on Windows, Linux and Mac, like WhatsApp.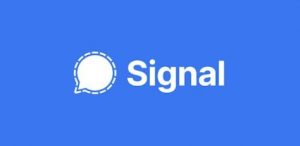 Tesla CEO Elon Musk has also advised people to "Use Signal". After his suggestion, Signal beat WhatsApp to become the top free app on App Store in India, Germany, France, Austria, Finland, Hong Kong, and Switzerland.
Viber: With Viber users will have access to unlimited calls, endless texting and high-quality video chat.
Threema: The messaging app from Switzerland provides end-to-end encryption for all messages. Threema uses the trusted open source NaCl cryptography library for encryption.
Element: Element also gives end-to-end encryption for text, voice, videos Messages. It works with Android, iOS, Windows, Linux, and major browsers.